September Calendar has been Updated!
Dear CEO Staff,
Yesterday, President Biden announced a vaccine mandate for all federal employees and contractors, specifically Head Start and Early Head Start staff.  As of today, we have not received notice that other funding sources are supporting this mandate, however, we expect this to be a full federal and state mandate that will apply to all agency staff in the coming months.
As we continue to fight the COVID-19 pandemic, the vaccine is the best tool we have to keep ourselves, our children, and their families as safe and healthy as possible.  If you have not yet been vaccinated, please make arrangements to do so as soon as possible.  The available COVID-19 vaccines are safe and effective.  They prevent death and the most severe forms of the disease and keep those around us safe.
Thank you for your cooperation and thank you for being a part of the Team CEO!
Katherine
CEO is in the process of rolling out Microsoft Teams across the agency and we'd like YOU to join our Team!  Click here to watch a 15 minute YouTube playlist on basic Teams functions to get you started.
Then, click HERE to download Microsoft Teams and join the CEO Team.  The link will bring you to the following page, select Download the Windows app.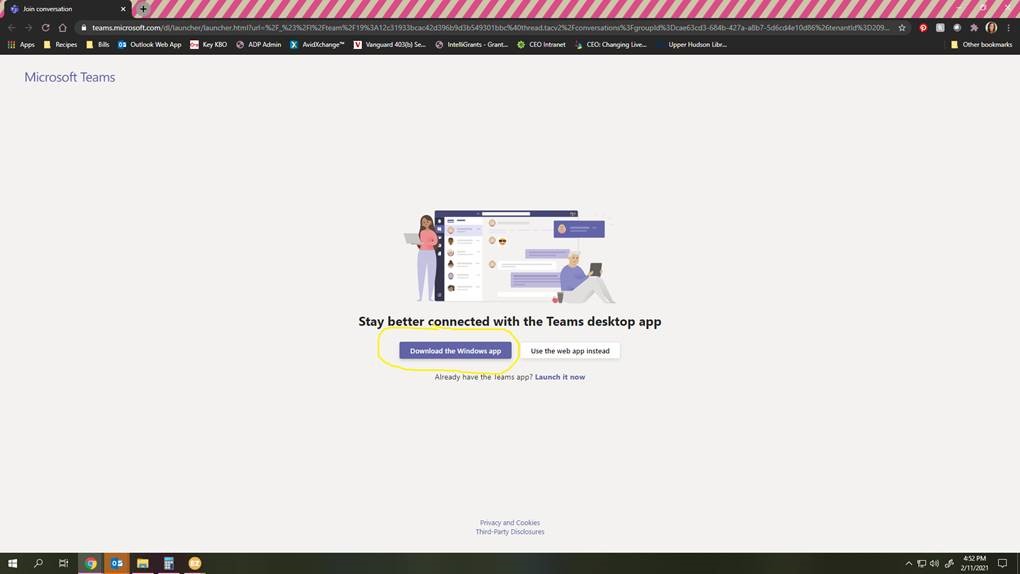 When the warning "This type of file can harm your computer. Do you want to keep ….. exe anyway?" click Keep.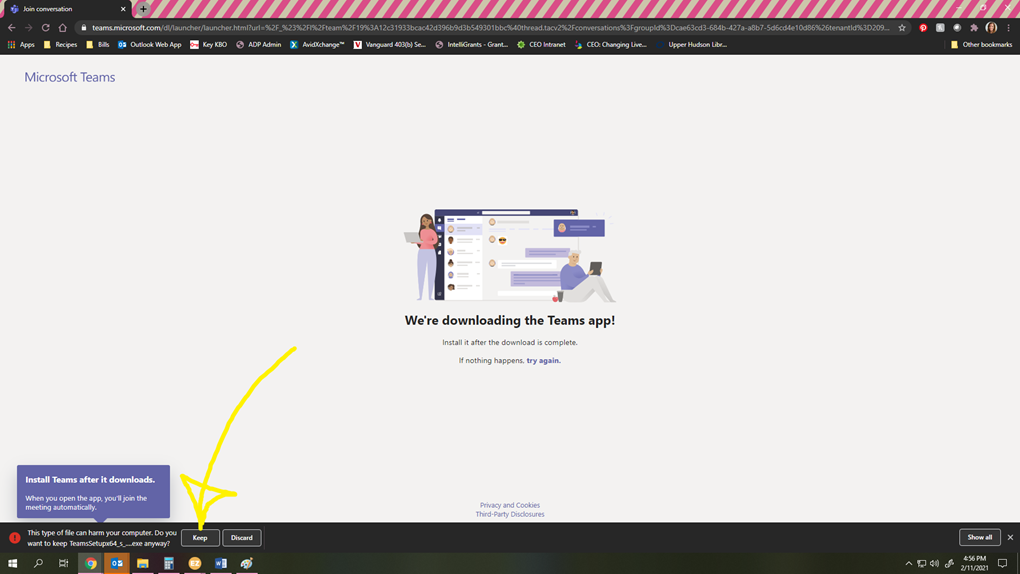 Once the download finishes, click the .exe file to install Teams.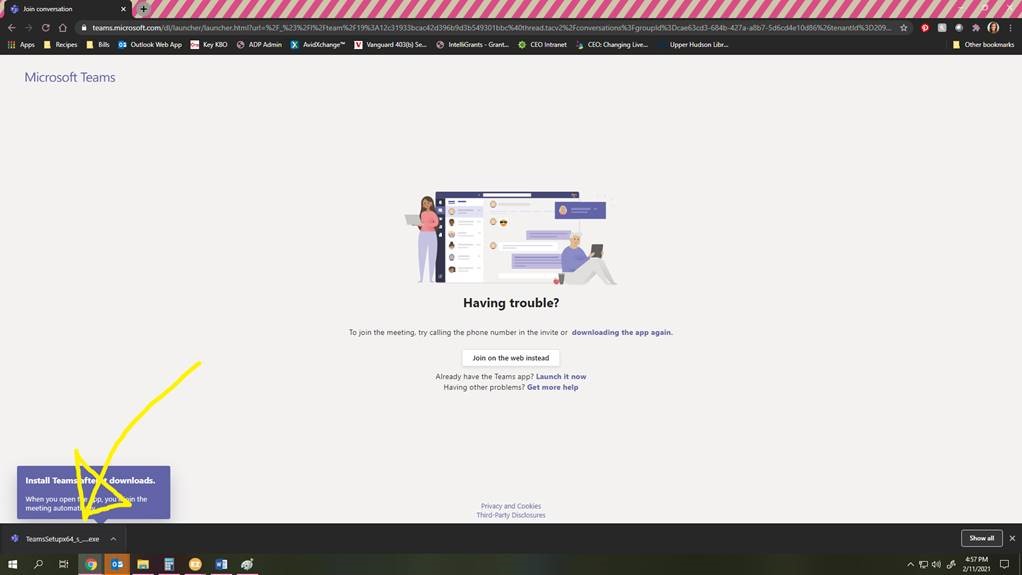 Once Microsoft Teams has been installed, you'll be taken to a log-in page.  The password will be the same as the one used to log into your computer.
There are lots of resources available on YouTube for learning other functions of Teams not included in the playlist referenced above.  Please note that the Calls feature of Teams (to make calls to individuals outside of CEO Teams) is not and will not be set up.  You can still make and receive video and non-video calls to members of the CEO Team.
If you are having trouble joining the team or have any other questions, please let the IT Department know.  Thanks!
As we transition into the school year, please remember that we updated our password requirements in April. When logging into your computer you will need to provide both your username and passphrase.
Your username is the first section of your email before the @ceoempowers.org.
If you are asked to change/update your password. Your passphrase will need to include:
At least 12 characters
At least 1 lower case
At least 1 upper case
At least 1 number
At least 1 special character
While these requirements can sound overwhelming, there are a few tricks to making a passphrase that is both secure and easy to remember.
Try subbing a number for a letter in a word, such as 3 for E in R3D
Try subbing a special character for a letter in a word, such as ! for i in l!ttle
Try building the phrase around an interest or a sentence that would be easy to remember, such as:

ILov3mydogsp0t!
!h8tepickles
We are excited to announce that we will be transitioning our phone service to a new provider over the next month. We currently have an internal phone vendor, Meridian, and an external fiber vendor, First Light Fiber (Consolidated Communications in Schodack). With this...
read more