The Early Childhood Services team is excited to announce they will be hosting a Career Fair on Wednesday, June 8th from 1pm – 3pm at the Schodack Family Resource Center located at 24 New Road, Nassau, NY 12123. Candidates will get an opportunity to tour the center, meet with staff and have on-the-spot interviews!  There are full-time and part-time classroom positions available.
Please share the below flyer with friends and family that may be interested in attending.  If a candidate you refer is hired you will receive $250 bonus once they have successfully completed their introductory period.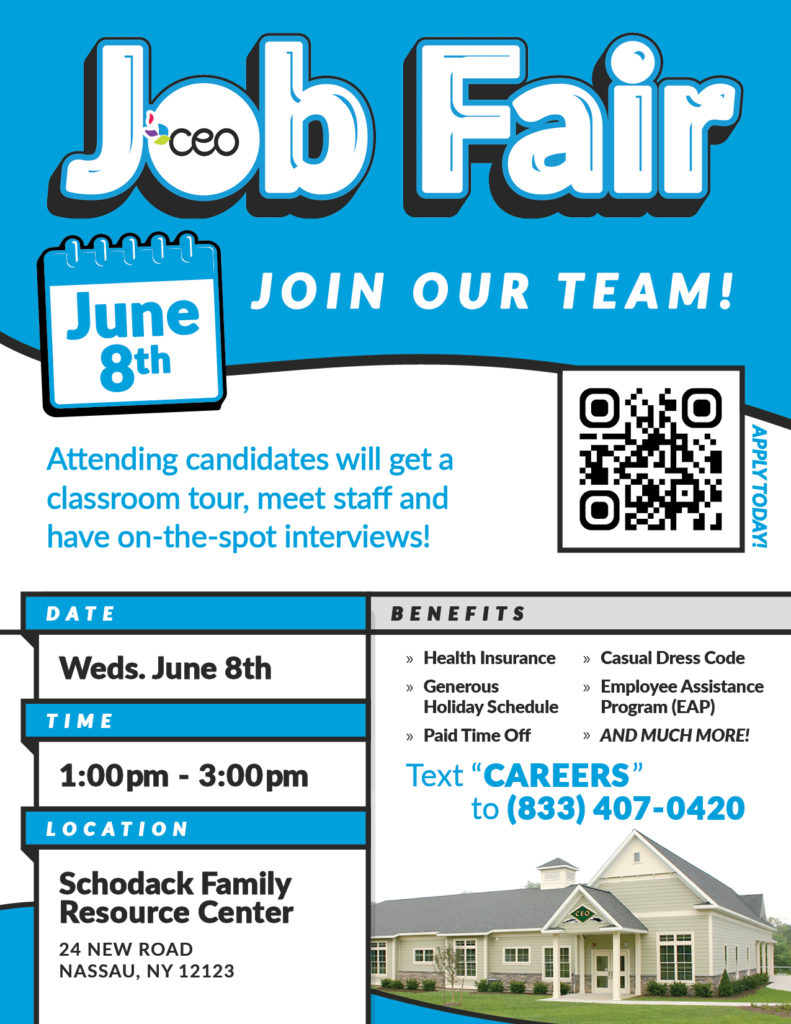 To refer a potential candidate: Log into your ADP Employee Self Service and go to Myself -> Talent -> Career Center, and in the upper right corner of your screen click on 'Refer a Friend' and enter the candidates contact information. Once completed, please email me to let me know you have made a referral.
Feel free to share the application link: https://www.ceoempowers.org/about/join-us/ OR
Let your referrals know they can text "Careers" to (833) 407-0420.