Social Media Image Guide
Are you an admin on one of our social media pages? Do you ever upload a profile picture, cover photo, or image and it does not fit correctly? Here's the latest social media sizing "cheat sheet" to help with that!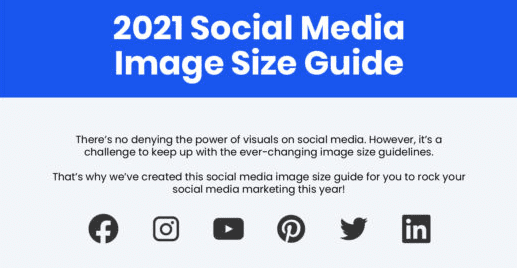 Source: https://blogs.constantcontact.com/social-media-image-sizes/
Email Signatures
Are you new to CEO or need to update your email signature?
Email signatures are like business cards for your emails. They give your receiver all the important information regarding how they can contact you. It is very important to have a proper signature set up for your email account. All staff with email MUST display a signature.
Follow these simple instructions to set up your email signature!
All CEO email signatures should follow the same format as below:

Creating Marketing Materials
Important: Please Read
With any company, it is important to maintain consistent and proper branding. At CEO, it is extremely important that we are abiding by this. The marketing department is in place to ensure that a consistent "CEO brand presence" is maintained across the agency as a whole, so that the CEO brand is recognizable in the eyes of the local public. This supports the agency's efforts in securing local partnerships, as well as donations and additional funding.
The marketing department would like to remind everyone of the Marketing Request Procedure Manual. This is a short, easy-to-read manual that describes the do's and don'ts when it comes to creating marketing materials for any program. It explains the proper procedures for marketing materials one can make on their own, as well as which marketing materials must be created by the marketing department.
Please refrain from creating the following marketing materials on a program level. If your program is in need of these materials, please submit a request to the marketing department using the Marketing Materials Request Form:
Postcards
Brochures
Event invitations
Media advisories
Press releases
To be safe, it is always helpful to send a newsletter or any other self-made program material to the marketing department for approval before printing, handing out to the public, or posting to social media. If you are unsure if what you have created should be approved by CEO's marketing department, please send it our way. We can approve it and/or provide design assistance before it goes out to the public, that way the "CEO brand presence" will be maintained across the agency as a whole.
If you have any questions regarding the creation of materials, please contact the Marketing Department at marketing@ceoempowers.org.
Accessing the Intranet from Anywhere
Have you ever wanted to check the intranet when you were outside of the office?
You do not need to be connected to CEO's wifi or on a CEO computer to access the intranet. You can access it on any device by simply typing in the URL below:
https://intranet.ceo-cap.org
To help you remember this URL, be sure to bookmark it on your device (phone/computer/tablet).
CEO Logos
Did you know that our CEO logos are accessible on the intranet?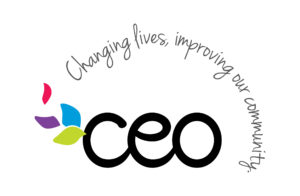 If you ever need to find one of our CEO logos, simply visit the Marketing and Communications resource page and scroll to the bottom.
To download logos, click on the logo of your choice. It will open up in a new window. Hover your mouse over the logo in the new window and right click. Choose "Save Image As" and save the logo on your computer in the folder of your choice.
Guidelines for Submitting a Marketing Request Form
When submitting a request for marketing materials using the Marketing and Communications request form, please adhere to these guidelines:
Please provide at least two weeks' notice for all in-house marketing requests (including website changes), and three weeks' notice for ad placements, promotional items, or professionally printed materials.
Please verify, before requesting an ad or other marketing materials that must be purchased, that your program has adequate funds to cover the purchase. The Marketing and Communications department does NOT have access to program budget information.
Marketing requests should be submitted using the marketing request form which is available via the intranet in the Marketing and Communications section.
Please include with your marketing request form the text and photos you would like the marketing department to use in your materials. Providing this information up front will reduce the turnaround time for most marketing requests.
Once a request is submitted, you will receive confirmation of the order. The marketing department may ask for additional information. A draft of the requested materials will be sent for you review, and you will have the opportunity to provide feedback. Within three days of offering feedback, you will receive a finalized proof. Please allow additional time for printing materials in-house – especially for a high volume of materials.