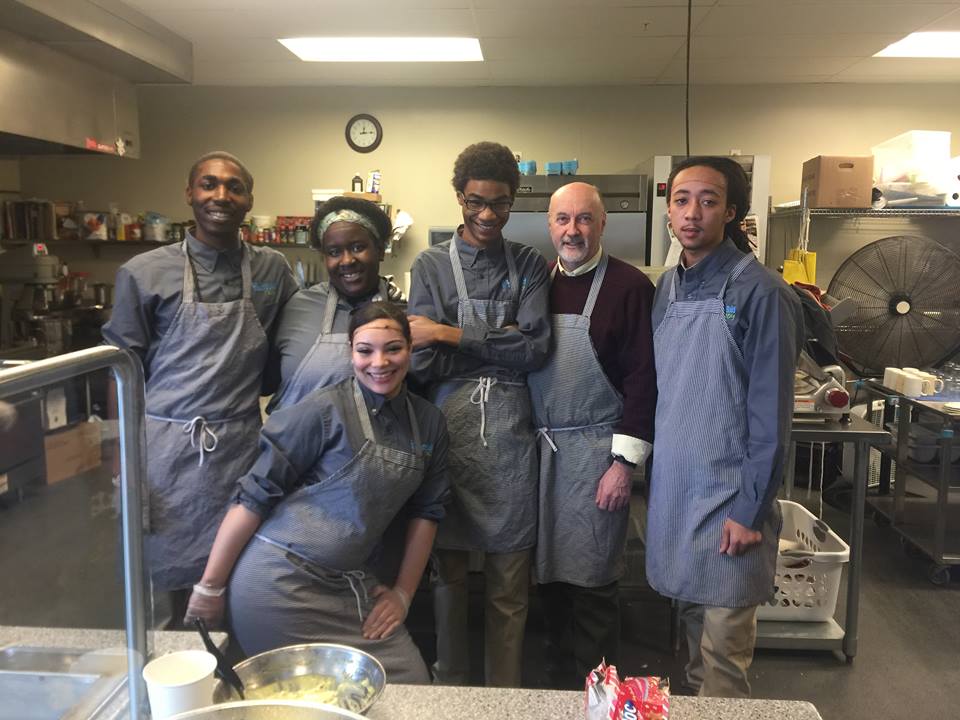 Community members attending the Troy Area United Ministries annual Rev. Dr. Martin Luther King Jr. Community Breakfast on Monday morning were in for a real treat. Eight of our YouthBuild members performed civil rights songs with CEO artist in residence, Natalie Merchant to the packed room. In addition to the songs of hope and empowerment, three of the students, Kharon Walton, Tieanna Grant, and Shamirre Byrd Sr. also spoke on King and the meaning of this day of action and reflection.
After the breakfast, the YouthBuild members carried on with their day of service by heading over to Unity House to help prepare a hot meal for those in need (pictured above with Troy Mayor, Patrick Madden). Both 
News 10
 and the 
Troy Record
 have inspirational stories about the YouthBuild members volunteering their time.